2021 Annual Report for Prairie North Co-op Now Available
Actions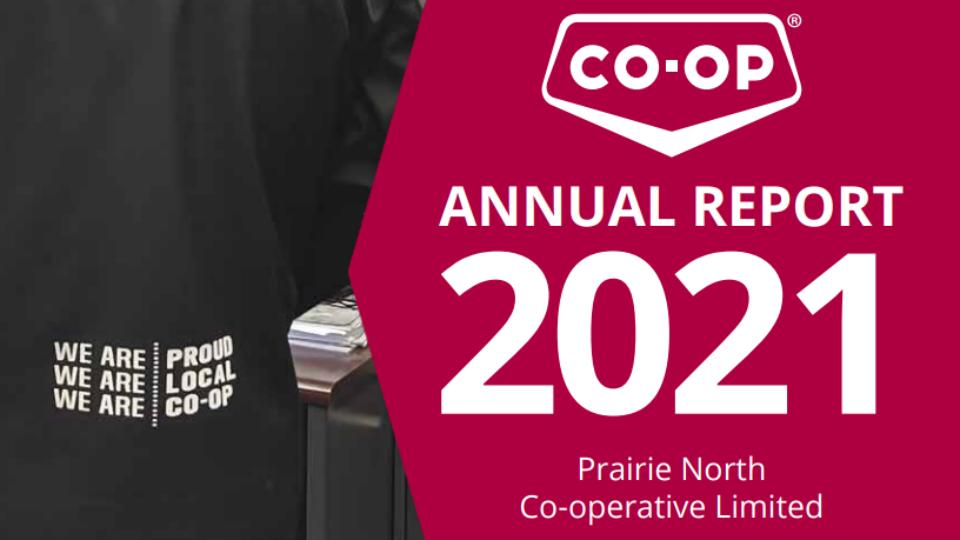 2021 Annual Report for Prairie North Co-op Now Available
May 30, 2022
The 2021 Annual Report for Prairie North Co-operative is hot off the press. In addition to the audited financial statements of the organization, it contains a message from the president of the Board, Ed Dufault, and the general manager's report on operations.

From Terry Tremblay, General Manager of Prairie North Co-op, "I am honoured to report to the membership on our operations for the fiscal year 2021. As we prepare to enter our third year of living, and doing business, influenced by the impacts of the COVID-19 pandemic, I am pleased to report that our co-operative has not only been able to get by and survive, but it has grown and thrived."

Printed copies will be available in all retail locations in Archerwill, Brooksby, Kelvington, Melfort, Naicam, Spalding, and St. Brieux.