2023 Annual General Meeting
Actions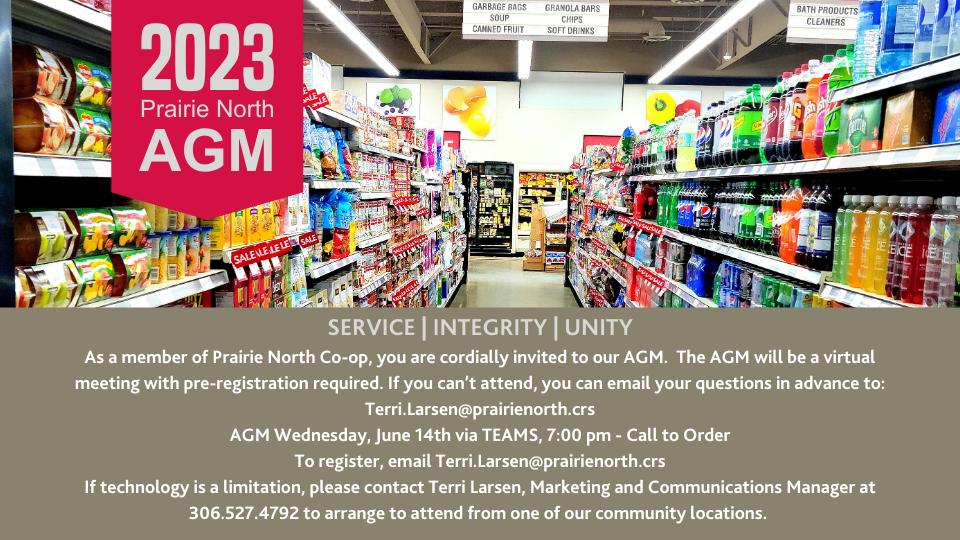 2023 Annual General Meeting
June 5, 2023
As a member of Prairie North Co-op, you are cordially invited to our AGM, Wednesday, June 14th via TEAMS, 7:00 pm - Call to Order.
The AGM will be a virtual meeting with pre-registration required. If you can't attend, you can email your questions in advance to: Terri.Larsen@prairienorth.crs
To register, email Terri.Larsen@prairienorth.crs
If technology is a limitation, please contact Terri Larsen, Marketing and Communications Manager at 306.527.4792 to arrange to attend from one of our community locations.