A Strategic Approach: Growing to Serve You Better
Actions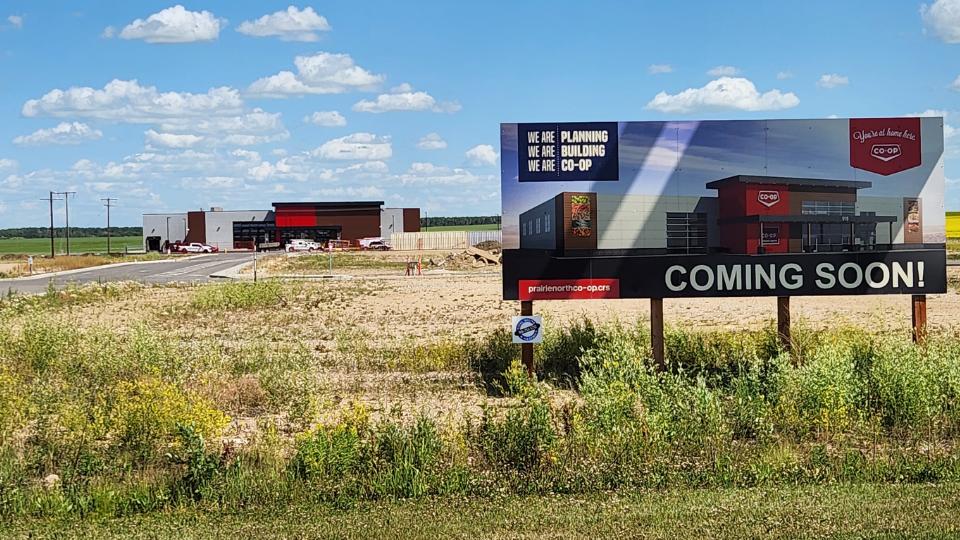 A Strategic Approach: Growing to Serve You Better
July 26, 2023
The process of reviewing our facilities is an ongoing one. It can be triggered from an operations standpoint – is the facility meeting the needs of our members and customers in that community? Is it allowing us to do business efficiently? And it can be triggered by an opportunity, like when we hear about the potential sale of a local business that complements our portfolio and aligns with our growth plan.
"Many things factor into the success of our co-operative but a big part of it is based on consumer choice," explains Terry Tremblay, GM of Prairie North Co-op, "sales drive success and success drives business growth, which gives us an opportunity to employ more local people to serve our members, give more back to community organizations and projects, improve our facilities, add to our retails offerings and build if we need to."
The benefit of capital re-investment can be seen in almost every community in our trading area and has impacted almost every commodity with improvements to retail sites in food, fuel, home and building supplies, and liquor.
In early 2022 we were proud to announce that we were expanding our service to farm customers with the acquisition of the Melfort and Brooksby sites of Paragon Ag Service, Ltd. (Paragon). About that same time, the opportunity to purchase St. Brieux Ag & Auto came up. Says Louis Syrenne, [past] Home and Building Solutions Division Manager for Prairie North Co-op, "we recognized that the closure of St. Brieux Ag & Auto would leave a huge hole in the community so when the opportunity to discuss an acquisition presented itself, we were happy to talk about how we could ensure that the legacy continued". To read more about our AGRO FUEL TEAM growth click here.
In 2023 the opportunity to purchase a liquor licence presented itself in Melfort. With Board approval, a feasibility study was conducted, and Prairie North Co-op entered the SLGA bidding process. On May 29th, the Melfort C-op Liquor Store opened for business.
In April of 2021 we were proud to announce that we would be building a new, 25,000 square foot, state of the art food store in Melfort. The COMING SOON sign went up and land development began. Today we are thrilled that "coming soon" is finally here! On Saturday, August 12, our mall location will close at 6 pm and remain closed while the task of moving everything from one location to another begins. We anticipate that the process will take four days. If all progresses as it should, we plan to open for business in our new location at 9 am on Thursday, August 17.