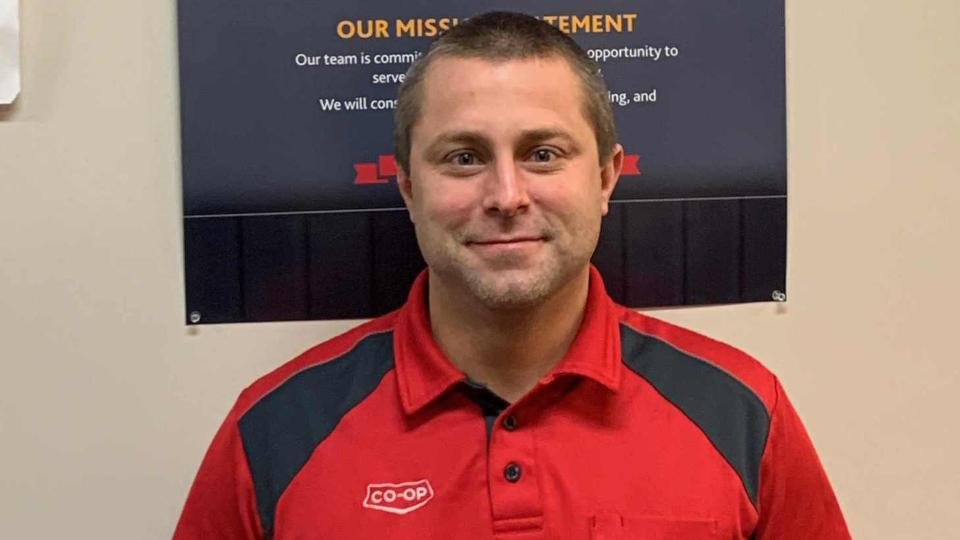 Alberta Bound
January 18, 2021
Prairie North Co-op Manager of Operations, Ryan Schedlosky, has accepted a General Manager position at North Corridor Co-op north of Edmonton, effective February 1, 2021. "In this role, Ryan will be reporting to the Board of Directors and will concentrate on the development of the corporate direction, goals and tactical operational plans for North Corridor Co-op", explains Charles Newell, North Corridor Co-op President.
Ryan's career with Co-op started in Humboldt as a food store clerk when he was 20 years old, four years later he accepted an Assistant Grocery Manager position at Riverbend Co-op and two and a half years after that, the Grocery Manager position. In 2011 Ryan became the Food Store Manager in Kelvington with East Central Co-op. 2013 saw him return to Riverbend as the Operations Manager where he completed the General Manager Accelerated Advance program through Federated Co-operatives Limited. In 2017 Ryan accepted the Operations Manager position with Prairie North Co-op where he completed the General Manager Group training and saw the association through the amalgamation of East Central Co-op and merger with the Archerwill Co-op.
"I am living proof that the Co-op is a career," says Ryan, "if you have desire, the right mind set, and the right work ethic, the Co-op Retailing System has the tools to help you succeed."
Please join us in wishing Ryan all the best in his new role with North Corridor Co-op.