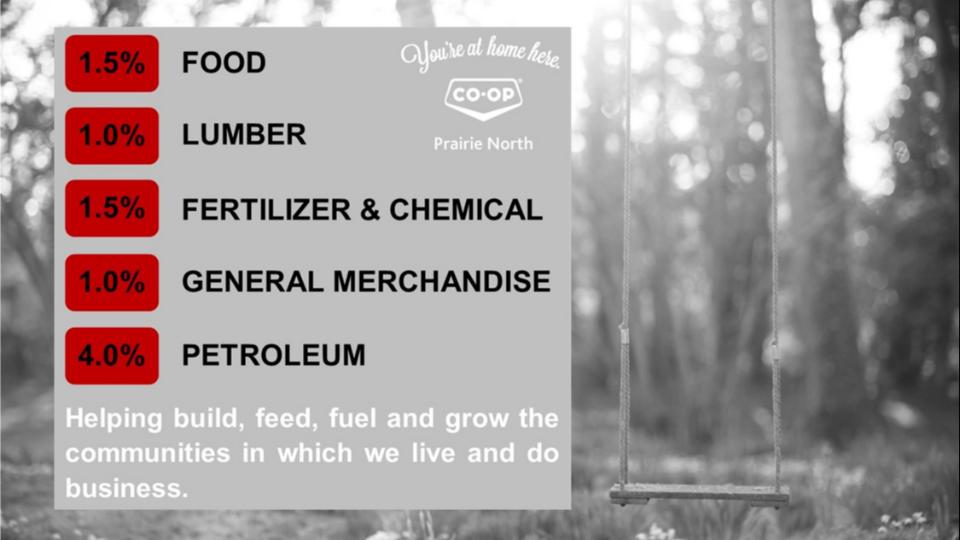 Cash. That's Your Reward.
March 31, 2022
Our co-operative is a different kind of business. Our members are owners and as owners, members receive a portion of any profits earned. Our profits are your profits. Over the past three years, Prairie North Co-op has returned over $5.8 million to our members in equity and cash back.
Our 2021 patronage allocations were approved by our Board in February:
1.5% back on food
1% back on lumber
1.5% back on fertilizer & chemical
1% back on general merchandise
4% back on petroleum
In total, we are allocating $2,411,252 with $1,273,473 being returned to the members in cash ($1,038,117 general repayment, $235,355 overage repayment). We are working to get cheques to members in May.
The amount members potentially receive is based on a percentage of their purchases throughout the year, which is distributed in in two ways: annual cash back or equity. Like a savings account, every member has an equity account that grows over time.