Fuel Good Day 2022 a Success
Actions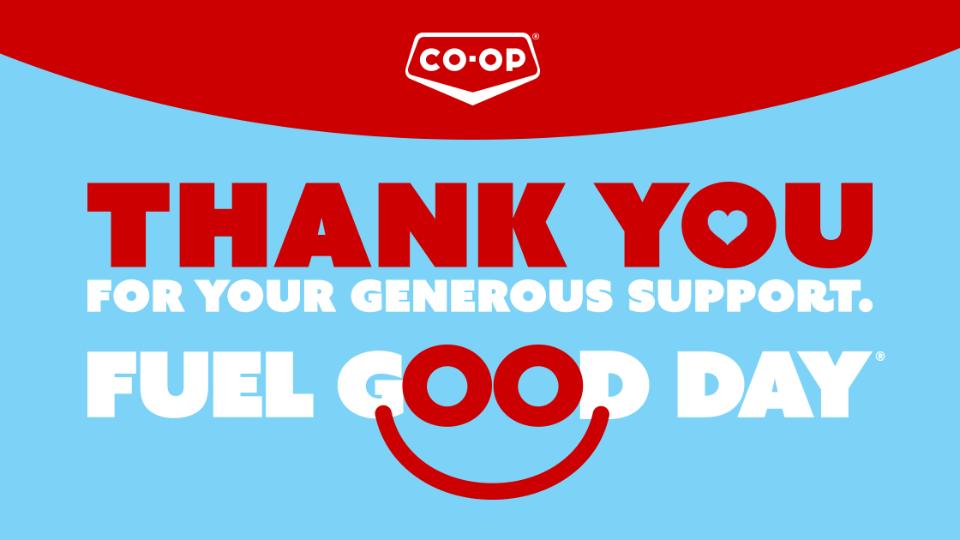 Fuel Good Day 2022 a Success
October 3, 2022
Fuel Good Day on Sept. 20 was a success thanks to Co-op members and customers across Western Canada. Together, we raised $650K! Every year on Fuel Good Day, Co-op donates a minimum of five cents per litre of fuel purchased at participating gas bars to local charities and non-profits. 
There were 175 organizations selected as recipients for Fuel Good Day in 2022. A complete list of recipients can be found on the Fuel.CRS website. Over $3.65 million has been raised since the event began in 2017.
At Prairie North Co-op $10,000 was raised in just one day! 10 cents from every litre of fuel sold at Prairie North Co-op Gas Bars in Archerwill, Kelvington, Melfort, Naicam, Spalding and St. Brieux, plus the proceeds from BBQs and Big Cool and Coffee sales that day will be split between the Archerwill Driftriders, Kelvington Trail Blazers, Melfort & District Trail Riders, and the Naicam SnowBlasters.
Thank you for fueling up with us and helping us to support local groups and organizations through our annual Fuel Good Day event.