History Rooted in Agriculture
Actions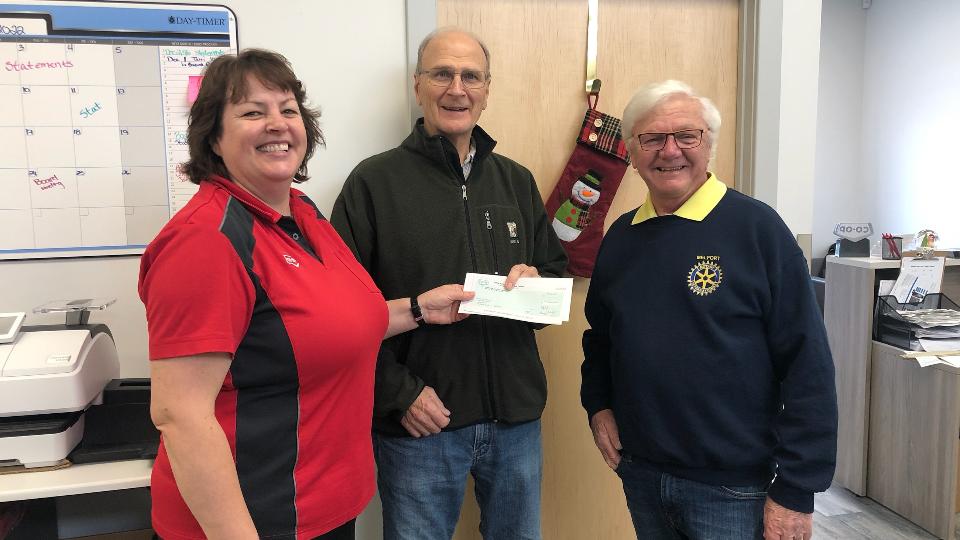 History Rooted in Agriculture
December 19, 2022
You have heard us say that, "Co-ops are a different kind of business" but what does that mean? First, it means that our profits are paid back to members annually in cash back and equity. Second, it means that we use a portion of our profits to make our communities better places to live, work and play.
At Prairie North Co-op we earmark 0.01% of our gross sales each year for our Community Giving initiatives-Sustainable Communities Fund, Propane for Pets, sponsorship and donation requests, gift card fundraising, and supporting community events. In addition, through our partnership with Federated Co-op Ltd. (FCL) we can give back through Communities in Full Colour, a program that gives us an opportunity to freshen up community spaces by donating CO-OP® Imagine Paint to public projects and initiatives, and Fuel Good Day, in which 5 cents from every litre of fuel sold through our gas bars is matched by FCL.
Sometimes donations take the form of dollars and sometimes they are materials and/or volunteer hours. In 2021, Prairie North Co-op distributed over $126,000 to 154 community organizations and non-profit groups.
The Prairie North Co-operative of today has a rich history that is rooted in agriculture. It was originally established in 1914 as the Melfort Grain Growers Co-operative Trading Association. Hampered by a lack of access to markets, area farmers decided to experiment with a purchasing co-operative to buy basic supplies and commodities.*
One way in which we honour our roots is through our commitment to supporting charitable "grow" field projects in Kelvington, Melfort and Naicam with the donation of agriculture inputs and/or fuel. Annually, those donations total over $15,000. Other ways in which our Community Giving Strategy directly supports our rural members and communities is through our sponsorship of local 4-H clubs and fairs.

Prairie North Co-op . . . we are a different kind of business.
*adapted from One Hundred Years of Co-operation, Collaboration and Innovation, 2014. Published by Prairie North Co-op Ltd.