Prairie North Co-op Recognized for its Generosity
Actions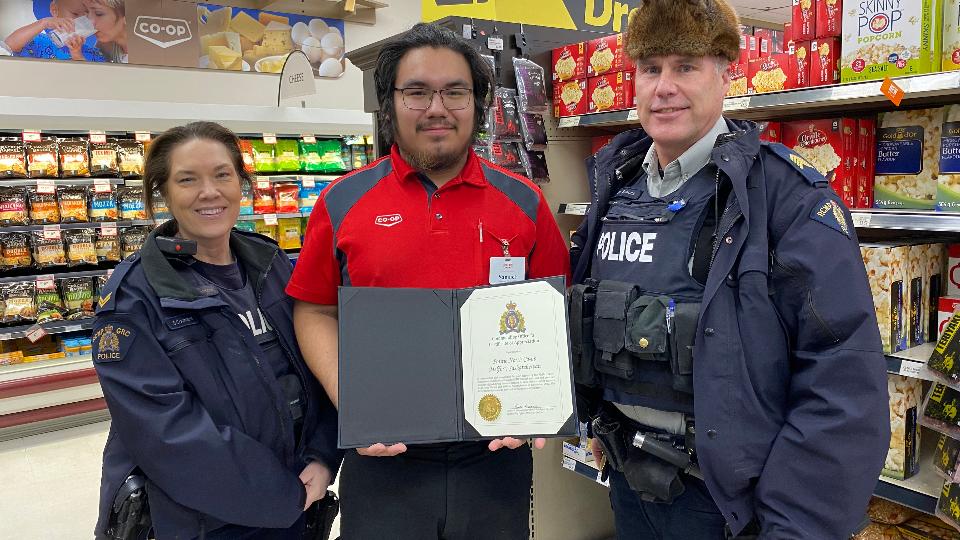 Prairie North Co-op Recognized for its Generosity
January 4, 2023
On January 3, 2023 we were proud to accept the Commanding Officer's Certificate of Appreciation from the local detachment of the RCMP in appreciation and recognition for your support of the Melfort RCMP detachment and the Saskatchewan RCMP through your kind and generous donation of food during the mass casualty incident which occurred at James Smith Cree Nation and Weldon, Saskatchewan in September, 2022. The RCMP is very fortunate to have such strong community support.
Terry Tremblay, General Manager of Prairie North Co-op, explains, "our staff were compelled to act, and they initiated the giving. We are just proud to be a company that says 'yes' when our employees are passionate about a cause."

Saskatchewan people are known for their generosity and the people who work for, and support, our co-operative are no different! After the tragic events at James Smith Cree Nation last month, recognizing the imminent need to get support to the families most impacted to offset travel costs to visit loved ones in hospital and to assist with the cost of wakes and funerals, Prairie North Co-op and Lake Country Co-op approached Federated Co-op Limited to work out the details of a $10,000 donation based on FCL matching the local co-operatives individual commitments of $2,500 worth of gift cards. At Prairie North Co-op we continued to collect donations for the First Nation through our food store locations and thanks to the generosity of our members and customers, another $4,700 was added to our original donation.