Sustainability Report Released on Earth Day
Actions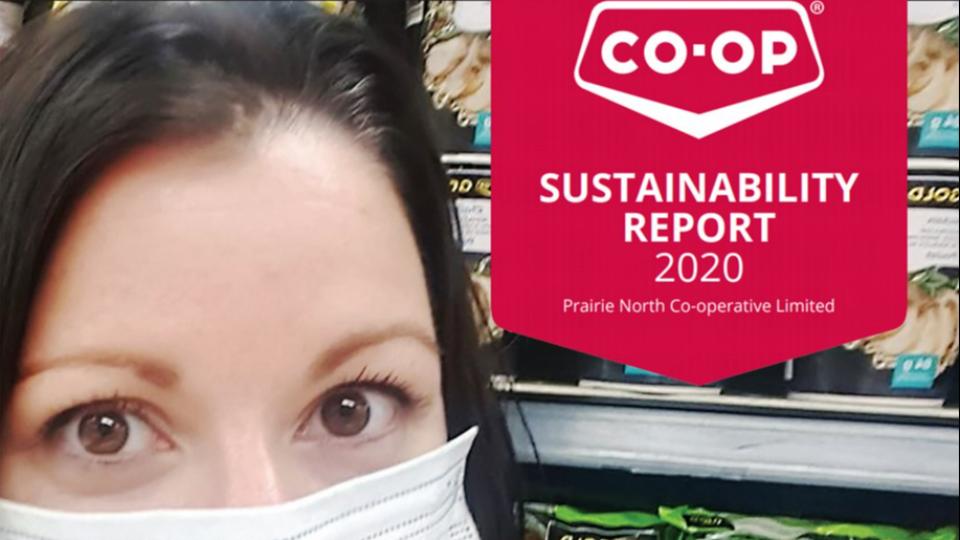 Sustainability Report Released on Earth Day
April 22, 2021
We are proud to present our 2020 Sustainability Report. For us, sustainability means looking through the lens of the social, economic, and environmental aspects of our business as we plan and make decisions to ensure to ensure viable operations while having a positive impact on the people and communities we serve. This is also referred to as the triple bottom line. It represents shared value – the idea that the success of our Co-op and health of our communities are mutually dependent.
In Prairie North Co-op, sustainability drives the facilities decisions that we make around environmental practises, waste reduction and energy efficiency. Sustainability also drives our Ag Division's recycling efforts for pesticide and seed containers, used oil containers, tires, and batteries. It is our Food Division's adoption of the LOOP program for food waste diversion and our commitment to sourcing local food suppliers to reduce the environmental impacts of transportation. Sustainability is the choice of chemicals we use in our car wash in Melfort and how the water used is treated before it returns to the municipal system. And sustainability is employing local people and supporting local projects and organizations so that our members take pride in being a part of our co-operative and our customers feel good about supporting us.
2020 presented its challenges for Prairie North Co-op. COVID-19 tested our ability to pivot and respond quickly to the consumer guidelines and practises mandated by the public health authority at the onset of the pandemic. As the year unfolded, we were asked to adapt to changing regulations and public health orders. Some of the decisions made from necessity during the pandemic, we have adopted as "better practises" for our business going forward. Some examples of this are offering an online grocery ordering and online payment option; and embracing Zoom technology for meetings.
There were bright spots in 2020. Despite the challenges, we were successful in meeting a number of our strategic priorities related to long term value add and economic viability. Additionally, we were proud to be in a position to partner with several local organizations and community groups to soften the blow of the pandemic for our community's most vulnerable.
Co-ops have long believed in being a responsible business – protecting our members' investments while also considering our people, our communities and our environment. We are Proud. We are Local. We are Co-op.